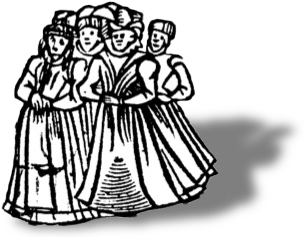 A new map-based website produced by Edinburgh University gives a fascinating insight into a darker time in our history. The Survey of Scottish Witchcraft highlights and names all the people who are known to have been accused of witchcraft in Scotland during the 1600s.
https://witches.is.ed.ac.uk/?fbclid=IwAR3ibTymfawgpoCYD7QvIQ45Cht36i8b1dBrxSyuCKAYA901Dw0vlQl9GJY
As you'll see, there were quite a few here in the Lammermuirs. The majority of the accused were in Duns. Thirteen people were accused including widow Katherine Wilson, Agnes Duddingstone who was implicated by 'another witch' and 64 year old John Crods, a messenger – it wasn't always women.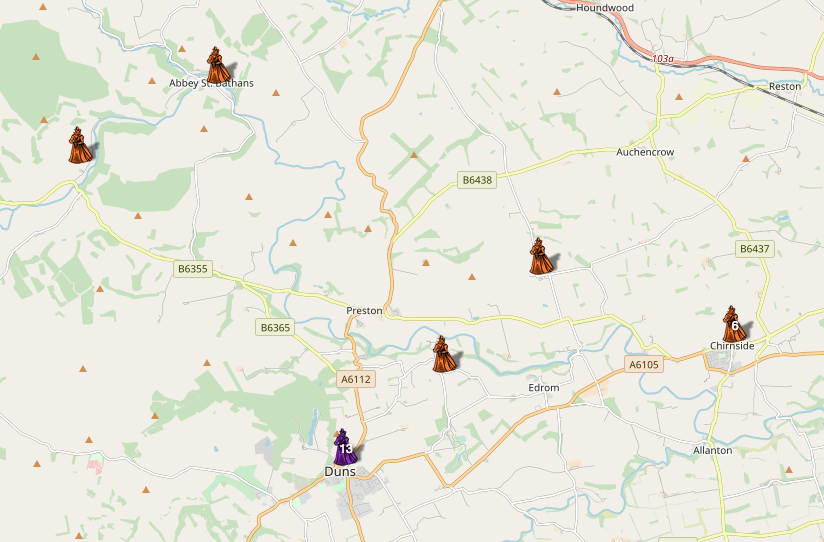 There were 6 people accused in Chirnside, and one in Abbey St Bathans — Euphame Bartleman of Woodfoot of Newhall. Commissioners appointed to hold the trials were all men, including local ministers.
At nearby Manderstoun, noblewoman Lady Helen was accused of using witchcraft to damage the life and estate of her ex-husband Sir George Manderston. Helen was luckier than some. Two of her investigators were prosecuted for taking false testimony and she was set free. Thanks to Chirnside Local History Group's facebook group for bringing this to our attention.  Through the course of our project we will be developing our own interactive map for the history of this area.