Landscape architecture duo Sutherlandii explore how people make use of their natural environment for health and wellbeing in their proposal 'Foraging Routes'.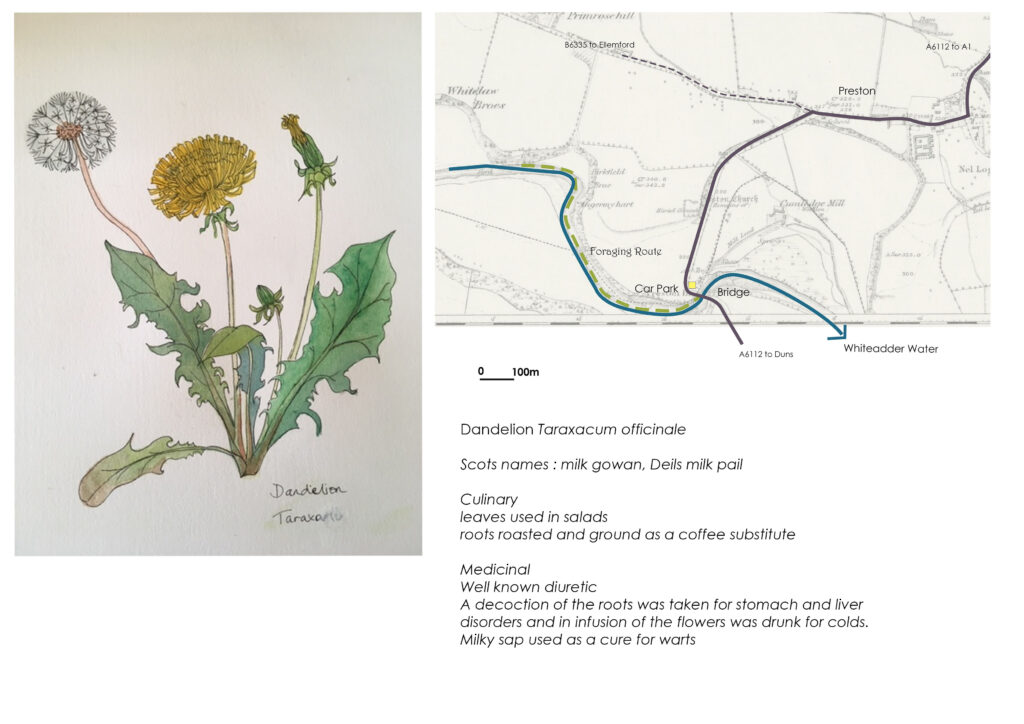 Archaeology unearths the connection of people to place. The Whiteadder valley has been a settled land for thousands of years – where the inhabitants worked and used the land in a naturally sustainable way. The knowledge of plants for food and medicine was handed down over generations and archaeology can uncover the traces of which plants were used by our ancestors. Religious orders were particularly known for their skills as healers and there are signs of their presence at Preston.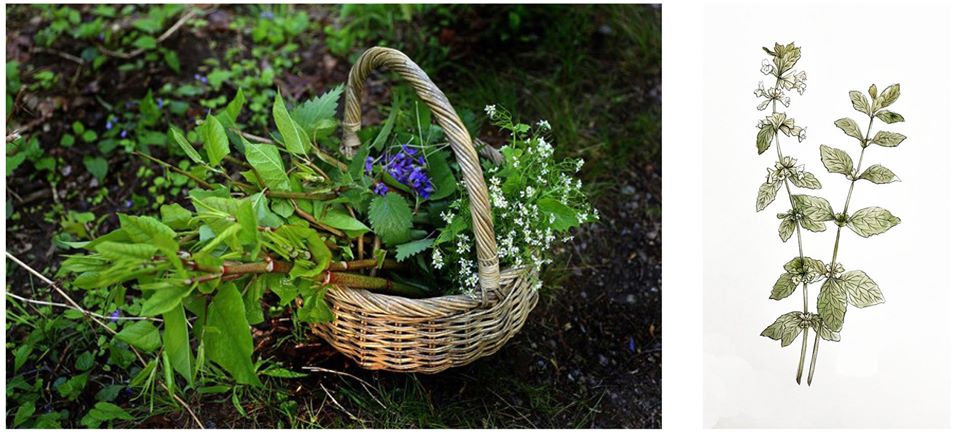 Sutherlandii's proposal is to bring people back to the land to experience how useful their natural surroundings can be for health and wellbeing. This could take the form of organised foraging trips in the spring/summer/autumn which then result in an illustrated guide in pen, ink and watercolour and a herbal infusion, inspired by the monks.
You can download a copy of the Spring Foraging Route leaflet here:
Sutherlandii are Scottish-based Landscape Architect duo, Rachel Sutherland and Kathryn MacTaggart. They produce work in various formats – from illustration and art installations, to larger landscaping projects.