Local man Jack Cockburn, who was interviewed in 1966 by Edinburgh Unviersity's School of Scottish Studies, shared many stories about the area that he remembered being told by grandparents, some of which reach as far back as the mid- to late 1700s.
Jack relates how, in the year 1776, late one night his grandfather was riding down Preston Cleugh when he was shocked to see a funeral party coming towards him 'with full honours and black horses, everything correct'. He later learned that a local well-to-do family had 'lifted this body which had been buried four or five days' and were moving it from Bunkle burial ground to another. They apparently weren't happy with the conditions and location in the original burial ground.
Listen to his story here: http://tobarandualchais.co.uk/en/fullrecord/25089
Cockburn, John W, School of Scottish Studies Archive SA1966.19.B11a, Tobar an Dualchais/Kist o Riches, http://tobarandualchais.co.uk/en/fullrecord/25107, accessed 7 March 2020
From the 1930s, the School of Scottish Studies has collected hundreds of stories, songs, poems and folklore from Scotland and beyond. They are a vital resource in our understanding of our cultural landscape.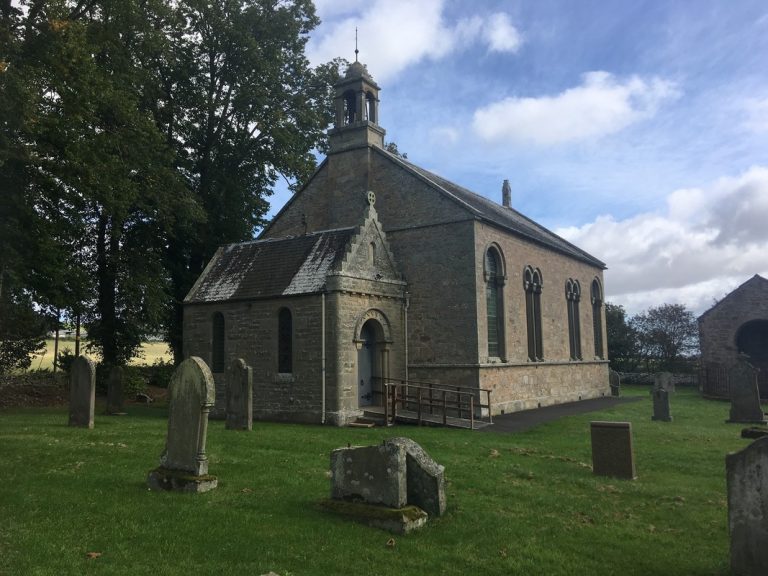 Jack mentions Preston Cleugh. Near his eerie sighting is the site of an ancient fort. Find out more on Canmore, the online site of the National Record of the Historic Environment:
http://tobarandualchais.co.uk/en/, and many more besides.

Tobar an Dualchais/Kist o Riches is a collaborative project which has been set up to preserve, digitise, catalogue and make available online several thousand hours of Gaelic and Scots recordings. This website contains a wealth of material such as folklore, songs, music, history, poetry, traditions, stories and other information. The material has been collected from all over Scotland and beyond from the 1930s onwards. The recordings come from the School of Scottish Studies (University of Edinburgh), BBC Scotland and the National Trust for Scotland's Canna Collection.