The Bunkle Edge Events
This December we have been fortunate to have been joined by a leading archaeological expert, Mr Strat Halliday, to deliver some of our Whiteadder Events.
Strat Halliday, formerly of the Royal Commission of the Ancient and Historical Monuments of Scotland (RCAHMS), has a background in prehistory in the Borders and a wide ranging knowledge and experience of monuments and landscapes across Scotland. He has recently been working on the Atlas of Hillforts in Britain and Ireland, the online interactive version of which can be found here: https://hillforts.arch.ox.ac.uk/
Strat led a walk up the Bunkle Edge on the 8th of December to guide our Whiteadder volunteers through the settlement and fortification of this prominent ridge line. In total, 22 participants enjoyed a tour of the earthworks on a windy Sunday afternoon. Thankyou to everyone who braved the weather and came out to enjoy the day.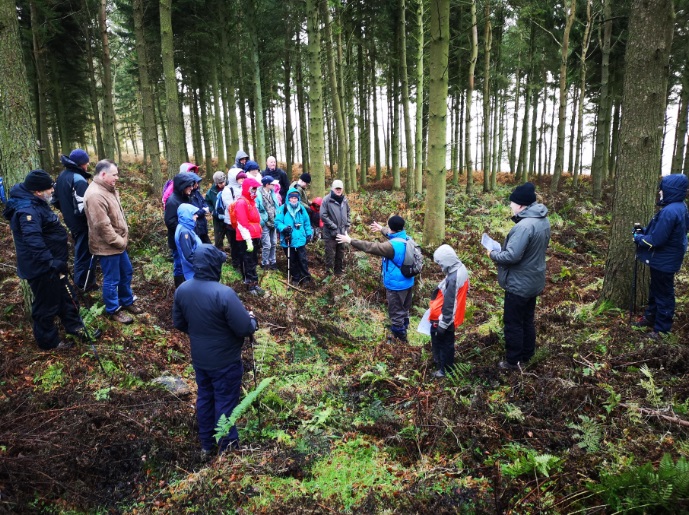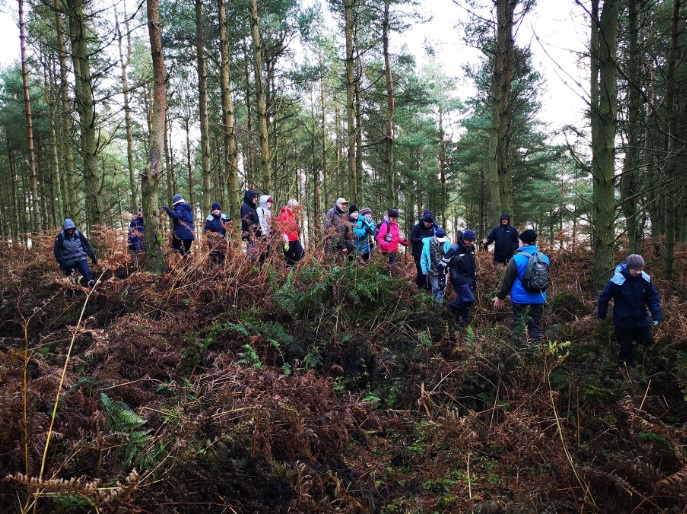 In addition to the walk, on the evening of Monday the 16th of December Strat gave a talk at the Volunteer Hall in Duns titled 'Settlement and Fortification on Bunkle Edge: a barrier against a southern foe'.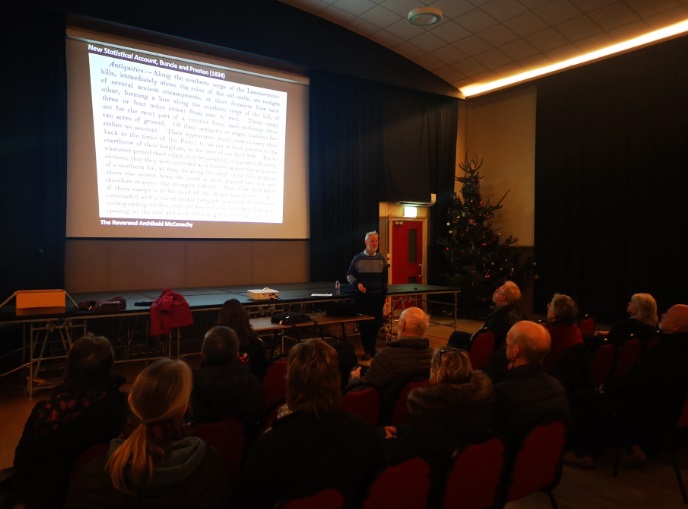 In total, 16 participants joined us on a wintry evening to hear about the historic investigation of the prehistoric earthworks, the evidence for further settlement that is less visible and the likely dates for the fortifications.
Thankyou to everyone who came and joined us for the talk, and walk, and we hope to see you at future events in the new year!